Welcome !

Grand Opening 30/01/2017!
Dream Girl Massage - the hottest and popular legally licensed remedial and sensual nude massage studio in Sydney, this is uniquely the one and only best place for you to get the perfect combination remedial massage with erotic massage at definitely most luxurious environment.
We
are located in the most convenient private place just 7 min walk from Redfern or Green Square Stations, 5 min drive from Sydney CBD. We provide remedial massage, fully body oil massage, relaxation massage, nude massage, erotic massage, Double services, Couple Services, Role Play, Dress Up, Group party, Escort Services with 10 sexy gorgeous masseuses everyday. With us, you will enjoy the most luxurious environment, highest quality massage services and most professional personality.
Our Luxurious Peaceful Private Studio:
Our studio is a most modern luxurious place with a relaxing peaceful atmosphere. Whole day Air Conditioned. The high class stationary massage tables and massage oil are professionally manufactured. Each room contains shower facility. Couple rooms also available. All clients will enjoy a relaxing private room with sensual lighting and very romantic classical music will accompany with you during massage service.
Our Professional Masseuses:
Everyday, we have 10 different 18-22yo cute, beautiful and professional international masseuses. All our masseuses are strictly selected and trained, and new faces join our team all the time. They dress up as nurses, Uni-students, air hostess, maid, office lady wearing sexy uniforms with soft smiles on our faces to provide best professional massage services to you, release your stress after your tight work.
All our girls are not only young sexy and pretty, but also have professional massage skill and professional personality to satisfy you.
We focus to pamper you from head to toe with care, treating you just like "an emperor with the utmost enjoyment and care". We aim to provide dream place where there are only highest class dream girls massage for you.
Please come to visit our studio, enjoy the best professional and popular massage experience!
Open 7 days (never close)
10am to 8pm (last booking 8pm)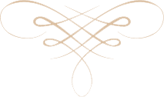 Our studio address


Ground Floor, 130 Botany Rd
Alexandria NSW 2015
Important tips to help find us:
* Near the Corner of Botany Rd and Buckland St
* 5 min drive from Sydney CBD.
* 7 min walk from Redfern Station.
From Redfern Station, see the sign go to Gibbons St Exit. After exit, cross the road, keep walking about 30 meter to Regent St then turn right, and keep walk down Regent St about 4 min. Then will automatically connect to Botany Rd, walk another 3 min. See the direction map below.
* 7 min walk from Green Square Station.
There are very clear signs in Green Sqaure Station to lead you to Botany Rd.
* If you drive, it's easy to find free parking on the street nearby.